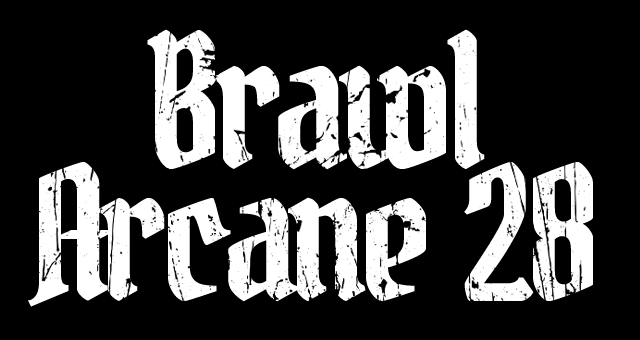 Brawl Arcane 28
"Here There Be Monsters!"
---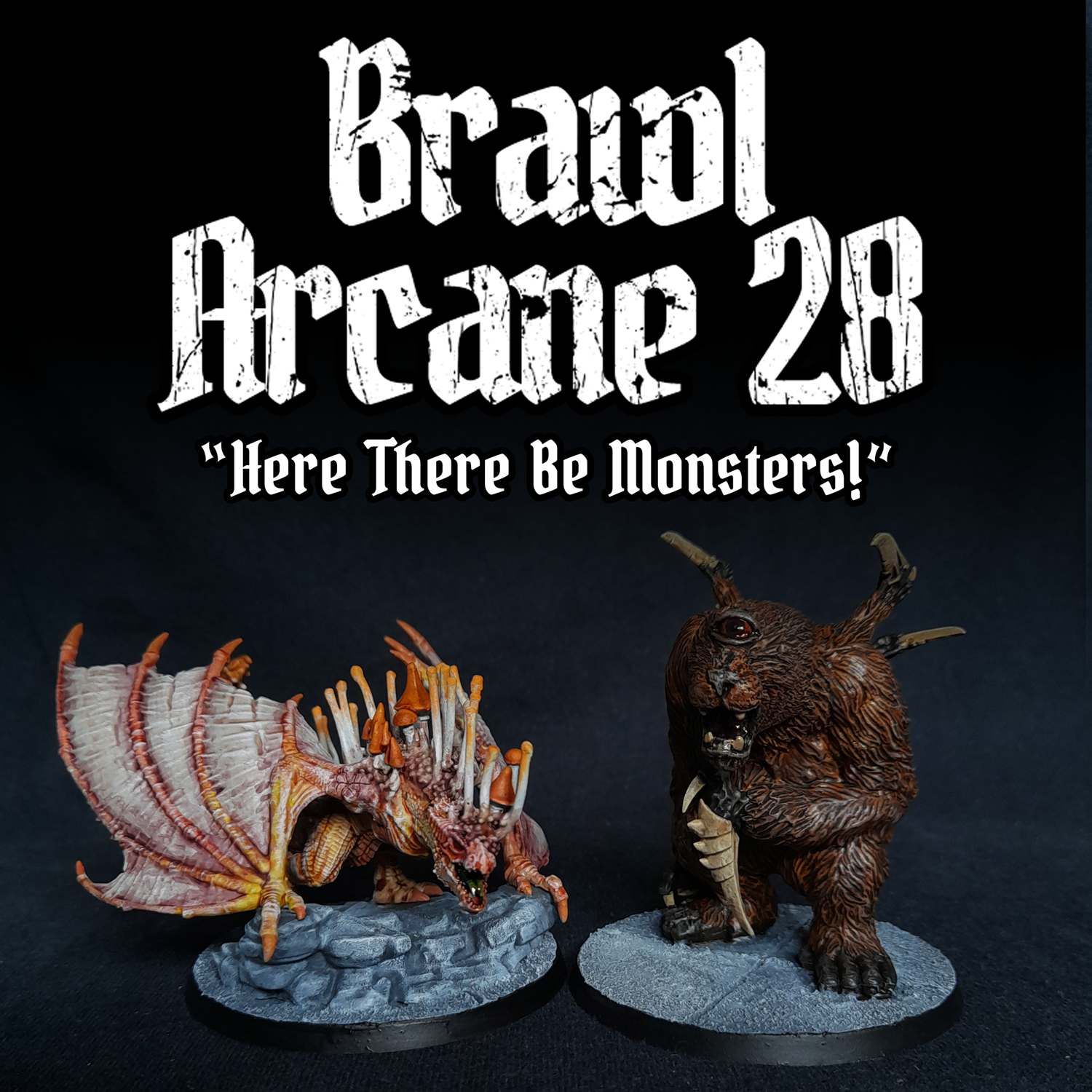 v0.3 is now available for download

Thanks again to everyone who has supported this game. Time for the second update "Here There Be Monsters!" Featuring the following changes/additions:
Added some light lore/setting.
Added a "word from the author" style intro

Reworded some of the rules for clarity (including line of sight and spell selection)
Buffed the spells "Shield" and "Empower".
Everything now has less Health, so games should go a bit quicker.
Rebalanced some of the Minions.
Added new Event "Slay the Beast" that come with rules for making Beasts.
On that last one, I'm also running a Challenge to celebrate the update.
Make a Beast for Brawl Arcane 28 by rolling on the "Create a Beast" tables in the new update, or the "Here There Be Monsters!" excerpt (https://drive.google.com/file/d/1NAyNijwRpHHsi_htKNsYk8Shqg18iemj/view?usp=shari...) Whether that be a kitbash, sculpt, paper mini, or even just a drawing based on the results.
Pictured are 2 example Beasts made with the rules, a "Shroomdragon" and a "Scramblebrute".
Submit your entry to the Brawl Arcane discord (https://discord.gg/chaRtcyP4P) by 20th June (in whichever timezone you're in).
Prizes TBA.