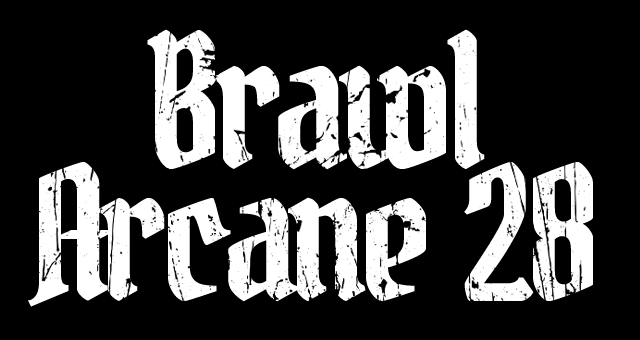 Brawl Arcane 28
"The Grand Tournament" (Full Release)
---
Full Release v1.0 is now available for download!!
After about 6 months of public updates I've finally got Brawl Arcane 28 to a point where I can consider it "finished". Thank you so so much to everyone who supported the game so far!!
The game will stay as "pay-what-you-want" but I'll be increasing the suggested amount to $10.
And now as usual the list of changes for this update:
Minor re-wording to some rules.
New front cover artwork by Berti McColl.
Added 3 new Events, "Crumbling Arena", "Free-for-All" and "The Grand Tournament" (with included seperate print-out)
Even though the game is now finished, this doesnt mean the end of updates, it just means that any new additions will be in the form of standalone supplements. The first of which I have already started working on with a working title of "Champions of Yesteryear!"
Cheers!