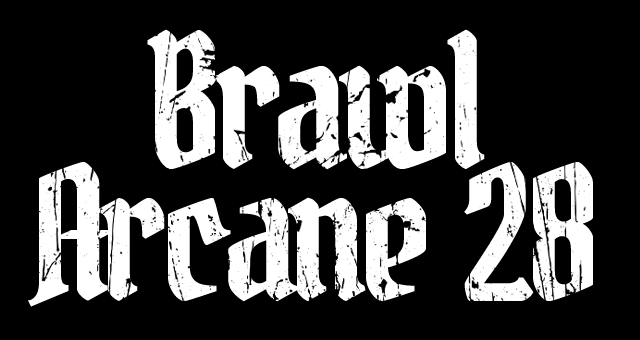 Brawl Arcane 28
It's been nearly 3 decades since The Meteorite fell and brought magic to the world. Shortly afterwards the first Brawl Arcane took place in the city of Mirage. It was originally intended as a way for Wizards to test their strength and show off their skills, but has since turned into a deadly spectator sport. Wizards now come from far and wide to settle old scores, humiliate rivals, and battle for fame and fortune in bloody magical combat. Now in its 28th year, this year's tournament is shaping up to be the deadliest yet.
Spells will be cast.
Crowds will cheer.
Blood will be spilled.
Welcome to Brawl Arcane 28!
A 28mm miniature agnostic ruleset.
Loosely inspired by games like Blood Bowl, Brutal Quest, The Weald, and various other Inq28 projects.
These rules are designed as both gameplay rules and as a jumping off point for model conversions.
After about 6 months of public updates I've finally got Brawl Arcane 28 to a point where I can consider it "finished". Thank you so so much to everyone who supported the game so far!!
Join the Discord: https://discord.gg/chaRtcyP4P
Use #brawlarcane28 on Instagram
Download
Click download now to get access to the following files:
Brawl Arcane 28 - The Grand Tournament Sheet.pdf
158 kB